11 Plots for sale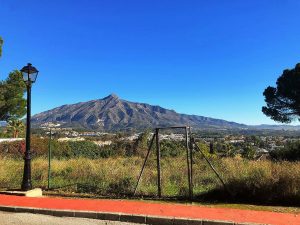 Time to realise your own project, building your own home? Then have a look at the plots for sale below.
The available plots for sale in Nueva Andalucia are more and more rare as companies and individuals alike have bought and developed properties in most locations. There are a few rare ones still available, but we see them becoming fewer and fewer.
Some plots are however oddly located or may have electrical cables and wires crossing the plot which means that it would come at an extra cost if you want to have the cables dug into and hidden in the ground. With exceptional locations it could still be worth it but make sure to take that into consideration if you believe no wires are important for the development of your project.